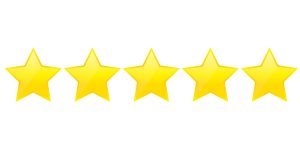 " Bethany is an incredibly humble and gracious young lady, exuding talent and professionalism. Highly Recommended"   
Rita Douglas – Warner Leisure Hotels
"Bethany has been performing at our care home for several years, singing songs from the musicals and shows.
Bethany interacts with our residents and their families with short quizzes and questions about the songs she is singing.
Bethany has an amazing voice and in Christmas 2019 performed at our craft fair and it has to be one of the most magical moments we have ever had.
Bethany sang to residents who were unable to join in and there was not a dry eye anywhere. I would recommend Bethany to sing in any care home setting, she is a favourite in ours and we can't wait till she comes again."
Eleighwater House
"We here at 

Oak

 

Lodge

have hired Bethany Goodman on a number of occasions and for good reason. She's incredibly professional both on and off the stage and carries herself well throughout her visit. Her ability to hold the audiences attention between songs with poems and related music trivia is matched only be her vocal talent which is second to none. I personally have watched even the crankiest of audience members warm then melt at the sound of her singing voice and then go on to ask eagerly when her next performance will be. Her vocal range enables her to tracers the decades of hit songs ensuring that everyone's taste is catered for… including some you didn't even know you liked. I can highly recommend this musical act and I will be surprised if it's not a repeat booking!"
"A wonderful and kind hearted individual, Bethany sings from her heart and it is clear to see she loves what she does. And so do we!"
Majestic Homes
"From a powerhouse to a gentle songbird – Bethany offers the ultimate entertainment package for all ages."
Brazz
"Having lived with Bethany, her whole life, I can honestly say it's time this girl got her break!
Not only can she act and sing, but she is hilariously funny too! As her sister, I am probably her biggest critic and unfortunately whatever I say, she picks onto and holds onto for dear life. But I'd there is one thing I can't critique her on, it's her passion and her drive for the arts. One day soon, her talent will take her further than she's ever imagined and I cannot wait to be by her side through it all! One proud big sister, would be an understatement."
Bexx Pisani
Please feel free to add your own review by clicking the 'contact us' toggle!
<—