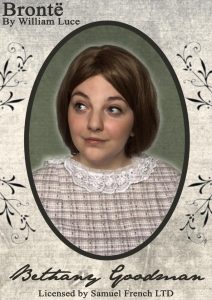 A drama by William Luce
Directed by and Starring Bethany Goodman
Brontë begins in 1849 with Charlotte, at thirty-three, returning from Scarborough,
where she has buried Anne, her youngest sister. Only Charlotte and her stern God-fearing father are left in this house of memories,
and she has resigned herself to the notion that she will live and die a lonely maid. As the play unfolds, Charlotte comes to terms with her genius and her need for love. Be a part of history, let history be a part of you in this UK debut of "Bronte"
The following passage was written in July 2021.
This coming autumn, I will be stepping into the shoes of world renowned author Charlotte Brontë.
Rehearsals are well underway and I'm very excited to share this incredible piece of work with you all. In 1990 "Brontë" had its world debut in America but it has never before been seen in the UK. To get to where it is now, my production has gone through an awful lot of ups and downs. To find out more about the journey this production has taken thus far, please read on below. Thank you for showing interest in this piece of theatrical history! For more information on why this project is what it is, please, read on.
I am an actress, singer and performer, and since leaving university in 2015 I have been fortunate to work in many different venues across the country entertaining audiences. After spending eighteen months gaining experience and building my repertoire at a hotel in Somerset, I decided to branch out on my own as a solo artist again. Everything was going really well, I had regular bookings through 2019 with my concerts and decided that I would like to keep my acting up and tour a one woman show. After much research, using numerous websites and different books, I came across a play by William Luce about the author Charlotte Bronte. Once I had read, even just the first page, of the play I knew it was the one I wanted to share with audiences in the U.K.
I applied for the licence ,held by Samuel French LTD, and came across my first hurdle – having to deal with time differences between UK and America! As Bronte had never been performed in the UK before, the london offices knew very little detail about the rights and licensing for this play, so they put me in touch with Derek Zasky, at the WME agency, in New York.
After much tooing and froing, I hit the second hurdle – You can't have a licence without definite dates, predicted audience numbers and ticket prices.
So, do I take the risk of booking theatres without knowing if I would be granted the licence? Or do I put this whole thing to bed and say 'it was a nice idea'. Of course not!
I decided to go for it and amazingly, I successfully booked four venues who were willing to support me in putting on Brontë. Again I need to stress the risk they took on me as well, Bronte, is a play that has never been performed in the U.K before! I couldn't believe it, I was booked for September and October 2020.
Back to America and another round of emails – finally I had the licence. (This makes it sound a quick and easy process but it really wasn't and was only the start of a huge learning curve for me). I was so excited to start my new venture and I spent every spare moment I had, when I wasn't teaching piano and singing lessons or putting on concerts, working on Brontë.
I researched costume hire, started looking for the props and even began designing the set. I have to mention my local coffee bar. This is my favourite place to sit and read or rehearse lines and I became such a regular face, that I asked if would be possible to hire their room upstairs as my rehearsal space. They said yes straight away and booked me in 3 times a week every week for the forseeable future – free. of. charge! What a blessing!
And so, Charlotte Brontë began to come to life and I knew this project was going to be a success.
But no, all good things must come to an end right? I don't believe in that, more like a hiatus!
Everything came to a crashing halt with Covid 19. In March I was an early casualty of the Coronavirus and was very poorly for around 6 weeks. When I say poorly, it took me all my energy just to move from bed to sofa and sofa to bathroom before realising I was better off back in bed. I couldn't even read let alone learn lines or think about Brontë. I had to stop teaching and like so many others I just had to let my body recover. By May I was feeling better, I started learning lines again but because of lockdown I could no longer go to my rehearsal space. I even picked up with some online teaching again, but not all my students- I just did not have the energy. Things seemed to be looking up. But then, with every up, there must be a down. In July, I had my first relapse. I was admitted to hospital for tests and the results came back with the sad diagnosis that I had 'Long Covid' and would have to expect these relapses to reoccur, but that was all they could tell me.
Around the same time I realised that the dates for Brontë would need to be moved, what with lockdown continuing. So after conversations with the venue managers we rescheduled for April 2021 – surely we would be back to public performances happening by then…
I carried on working on Brontë, secured a part time job as receptionist in my local Osteopaths because unfortunately all my concerts had had to be cancelled and even though I was able to continue online teaching, my boyfriend and I needed a stronger financial stability.
None of this was ideal, not what I wanted abs probably the furthest away from what I had imagined 2020 to play out, but I know I was in a much better place than some of my fellow entertainers. Definitely some positive outlooks, what's that saying? Life isn't about waiting for the storm to pass, it's about learning to dance in the rain. I held on to that saying during September, when I had yet another relapse, fortunately it was not anywhere near as debilitating as July. In October and lockdown 2.0 was announced. Again I needed to change the performance dates – I forgot to mention that each time I changed dates I had to go back to email America to agree this with them.
The dates were settled for September 2021, a whole year later than originally planned, but at least it is happening.
Line learning was going well and after more research, I discovered I needed a believable Irish accent for Charlotte, with just a hint of Yorkshire. How was I going to do that?! I needed to find someone with an authentic accent and learn direct from them. Thank goodness I learnt to dance in the rain as, one of my colleagues at the osteopaths put me in touch with her friend and so the accent refining began.
In January I had yet another relapse, much worse than September but still not as bad as July or the original March infection, so although not great I knew it would get better, I knew this storm would pass once more. I am definitely on the mend again and it's all thanks to being so well supported. I couldn't be more grateful for all the love and support that my boyfriend, my family from afar in Cheltenham, my employer and my students and their families give me.
Brontë will be performed for the first time in the UK in September. I will be performing at:
• The Guildhall, Chard (my home town),
• The Warehouse theatre, Illminster
• Kings Theatre, Gloucester
• The Playhouse in Cheltenham (where I grew up).
I have not written this for you to feel sorry for me, I want to try to help people understand why I am asking for support now.
When I started out on this venture over 2 years ago I had savings to dip into to pay for the venues, licence, tickets, costumes, props, sound, lighting and advertising. Sadly like so many other entertainers I have not been able to work properly for over a year and those savings are now gone. I would appreciate any donations to go towards paying for the outgoings mentioned. However you look at it, finance is always going to be a massive part, but to me, your support in person, seeing you on those seats in the theatres when the play is performed, is 100% what it is all about!
Brontë is a play set across a short period of Charlotte Brontë's life, beautifully written and giving an insight into the thoughts and feelings of the author of Jane Eyre, in her home at the parsonage. It is a chance to have a front row view as history is brought to life. A great play for young & old alike to be not only entertained, but to be educated too. For those studying Jane Eyre this is a great way to become acquainted with the author, who at the time she wrote it, had to remain anonymous. For those who quite simply love the novel, please come & know a little of the lady who brought Jane to life.
If Brontë  does not go ahead, due to 'Covid19', all money that has been donated will be going straight to the 'Brontë Society' in Haworth. A fantastic society living and breathing to keep the Brontë family history alive.
If you would like to donate to the production please follow the link below by clicking on the 'Just giving' picture.
Thank you all so much for your constant support & encouragement. I look forward to seeing you at any one of the four venues in September!
Bethany xx

This slideshow requires JavaScript.
Now here we are, October 2021. – A whole month after the last show of Brontë. Brontë, I am so proud and pleased to say was a huge success. Having successfully accomplished everything I set out to do as a self directed and self produced production.  Over 200 audience members witnessed the UK Debut and the reviews came flying in. Reading these reviews fills me with such gratitude and pride. Brontë would never have been what it was without the love and support of every one who took part in all aspects of the production. So from the bottom of my heart – Thank you!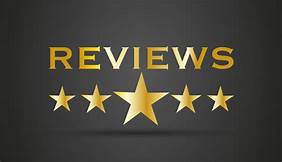 Brontë is an intimate window into the life of a woman who has shaped the world of fiction as we know it. Betsy Goodman's sensitive portrayal of Charlotte Brontë is endearing yet gives you a feel for the no-nonsense governess who broke all the rules to do what she loved, write. Brontë is captivating, touched my heart and took me to a place I didn't know a one woman show could take me.
*****
William Luce's 'Bronte' is performed with emotion and heartfelt moments through the character of Charlotte Bronte portrayed by Bethany Goodman. This being my first one woman show shocked me with how fantastic the whole show was put together. The use of lighting, props and costumes really brought the production alive as well as the people back stage who did an incredible job to piece Bronte together. And of course our shining star Bethany truly embraced the role of Charlotte even to an extent where this performance made me cry. I would recommend this play to aged 13 and up as Bronte can be quite heavy in places but is fun and enjoyable at the same time. Bronte wins my award of the best modern one woman show by far and you should definitely book tickets straight away to go and see it !
*****
Brontë was a funny, captivating and thoroughly enjoyable sole performance production. Betsy was staggering and so held the audience in her hand throughout the 2 hour production. To do this in such an entertaining, poignant and informative way was mesmerising.
*****
Brontë what a wonderful evening spent at kings theatre the show was full of humour pathos and was performed so well by the multi talented Betsy Goodman the lovely simple set with props a plenty which were all used in telling this wonderful story. I loved the story telling and must admit I learnt more about the Brontë family than I thought I new well done to the Goodman team who helped the show look good and the amazing Charlotte Brontë for telling the story can't wait for the next one 
*****
I was eagerly anticipating this show, the first live performance I had been able to attend for a couple of ears, and I was not disappointed!
The small local theatre was a perfect venue for such an intimate portrayal of one of English literatures' greats.
We were greeted by a pared down set that evoked a comfortable Victorian home. No distracting backdrops, just carefully selected pieces of furniture and ornamentation that gave you a sense of a comfortable vicarage life.
And the Charlotte bustled on stage and started chatting to us the audience! We were engaged immeadiatley, chuckling at her descriptions of those we never saw, empathising with the loss of her beloved siblings and praying that the potential romance would blossom and that the knock on the door would be from her suitor.
From the start Bethany was mesmerising! Her Irish accent was impeccable and the way she changed her accent and demeanour to imitate characters we never met was wonderful.
I was engaged from start to finish.
Bethany showed she had developed a great insight and empathy for Charlotte Bronte.
It was a measured, witty and thoughtful performance and that last twinkling look, she gave to the audience as she went to invite her suitor into the parlour, was an absolute joy!
I could have watched this show again and again!
Congratulations Bethany Goodman on such a wonderful performance
*****