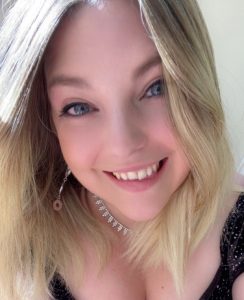 Hello, welcome to my website! 
It wasn't until I sat down to write this and give my website a big old shake up that I realised how much I have done in the last 8 years and how proud I am of myself. I'm sure a lot of you will agree it takes a lot to say that to yourself sometimes, but I encourage you to take a look at where you've been and where you are now. No matter what line of work you may be in, I can guarantee you, you will be so impressed by what you have achieved and what you have overcome.
I had my first taste of life on the stage playing the role of Thumbelina in my school play at the early age of 6 and I have not looked back since. Having taken my GCSE'S, A Levels in Drama and Music and a number of ABRSM practical music exams in singing and piano, I then went on to study at the University of Chichester and it was here that I gained a first class BA Hons degree in Music and Musical theatre.  I have always felt extremely blessed that I knew what my heart and my head wanted to do from such a young age – and fortunately they agreed with each other. There was no other career for me other than life in entertainment. 
Since graduating University in  2015, I have worked professionally entertaining in many genre including  drama, comedy, musicals, radio, concerts, character acting, filming netflix. Living such a varied and exciting life is what keeps my passion for the arts alive; the amazing feeling I get, using a skill and talent I have been given by God to make another individual happy is what keeps me on this crazy journey. 
Please feel free to have a browse of my website, you can make a booking, make a request for music tuition lessons, listen to online concerts, check out my latest gig dates and even purchase my CD's. 
Have a lovely day 
Bethany x