Bethany Goodman Locked Down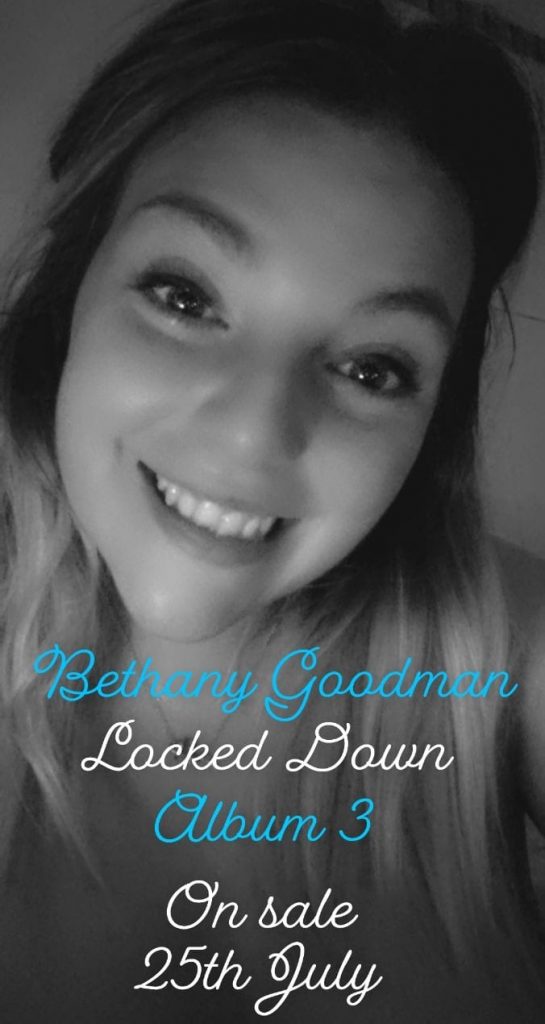 This album, as the title suggests, was recorded during the first lockdown of 2020.  As you may have seen on my '2020' page – all of my live performance work was cancelled and so I decided if I couldn't perform live I would atleast create something positive out of the situation…. and here it is.
A downloadable CD of 18 cover songs. A mixture of all sorts of genres, a couple of well known favourites recorded in an acoustic style.
Valerie
I wanna dance with somebody
The man with the child in his eyes
Dancing on my own
No to to die
Annie's song
and many more…
You will receive your downloadble cd with 24 hours of purchase via a 'WeTransfer  link sent direct to your email.